Total Solutions Provider
We're well equipped to handle all your insurance needs under one roof here at Flaig Insurance Services. The ability to custom tailor insurance solutions to your individual, family and business needs is a unique and important aspect of doing business with us
.
Excellent Service
At Flaig Insurance Services we've gained a reputation for offering impeccable customer service. We're proactive in answering calls, responding to our clients' needs, and delivering quality results. We think outside the box and go that extra mile to make sure our clients and their assets are protected.
.
Experience
Our agency has grown tremendously in the 10 years we've been in business, ranking in the top 3-5% of insurance agencies nationwide. Our committment to serving our clients and exceeding expectations it what drives our success and ultimately yours.
DISTINGUISHED SERVICE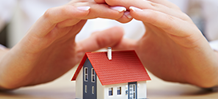 At Flaig Insurance Services, we place a high value on building relationships. Taking extra time to understand scenarios and educate clients is of the utmost importance when delivering insurance solutions. We want to make sure you're properly informed and covered now so that if/when there's a claim, there are no unpleasant surprises.
AFFINITY DISCOUNT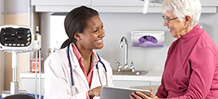 We are proud to be able to take care of the people in professions that care for us everyday by providing Affinity Discounts. Pilots, professors, doctors, nurses, police officers, scientists, librarians, veterinarians, firefighters, and military members are all eligible for our Affinity discount.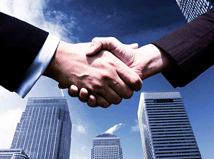 Unrivaled Protection from an Award-Winning Agency
Finding the proper insurance program is one of the most important steps you can take to protect yourself, your family, and your future income. Don't leave those crucial decisions to chance; let San Mateo's best independent insurer find you the best coverage and rates available! We are your one-stop-shop for all of your insurance needs. As both a Farmers agent and an insurance broker, we're able to find you the best rates from several carriers and create a customized insurance solution that's tailored to your needs.
The time to choose the right insurance professional is before you need one. That's where David Flaig, San Mateo's leading insurance agent, can help! David is passionate about understanding your needs and matching those needs with personalized solutions so you can sleep easy knowing that you and your family's interests are adequately protected.
Having trouble finding homeowner's insurance because you live in a heavily wooded area like La Honda that's been deemed high risk by other insurers? David Flaig is a problem solver and he helps all homeowners find great policies regardless of whether they live in the hills or other high risk areas.
Our fully licensed insurance agency has served business and individual clients in San Mateo County and the rest of California since 2002. We can help you find great, affordable protection for your home, health, life, car, business, and more.
Call today to discuss how you can protect yourself, your family, and your business with a comprehensive insurance package from Flaig Insurance Services!